We carry a huge variety of Detox, here are a few of our best sellers.
You will also find in our stores the brands: Terminader Gold 60, Magnum Mouthwash, Magnum Shampoo, The Stuff, The Stuff Max, Etc.

We carry stealth detox in the 2 oz, 20 oz, and the Permanent 7 day cleanser.
---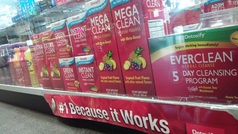 We carry Detoxify's Everclean, Mega Clean, Green Clean, Instant Clean, Ready Clean, Constant Cleanse and also carry the Pre-Cleanse tablets.
---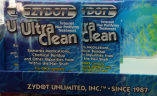 Zydot Shampoo is by far the BEST Detox Shampoo on the Market today.
---